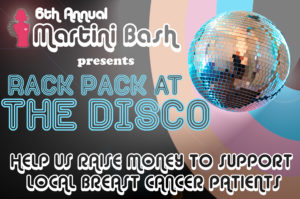 The Pierpont Place team is honored to be hosting the 6th Annual Rack Pack Foundation Martini Bash on April 29th. This year's theme is Rack Pack at the Disco and will feature a 70's theme complete with disco balls, a best dressed contest, and 70's dance hits! Tickets for this year's bash will be a minimum $25 donation and will include the signature "Ta-Ta Tini", beer, wine, soda, food, photos, music, and dancing. Additional raffles will be available and all proceeds will benefit The Rack Pack Foundation.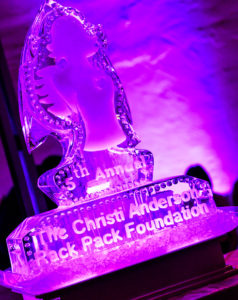 The Rack Pack Foundation was formed to honor Christi Anderson, who lost her battle with breast cancer in 2010. The foundation strives to make sure that women undergoing treatment never have to fight alone. All proceeds from the annual martini bash go towards providing over 200 LoveHandles care packages each year. These packages include comfort items such as socks, jewelry, things to do during chemo, and many more items that aim to help women as they undergo breast cancer treatment.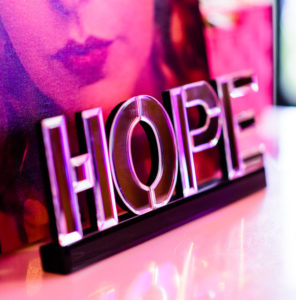 Friends and family of Christi say that it was impossible to not love her and she was always able to make an ordinary day extraordinary. Even though she led a full and busy life she still made sure to make others feel important and to show her support however she could. Even after she was diagnosed with breast cancer she still kept her positive attitude and would tell other women to eat healthy, live healthy, get some exercise, love passionately and completely.
This event will take place from 6:30-10:30PM on April 29th and is 21+. All entry tickets will be available for purchase at the door the night of the event. Please join us for an unforgettable evening to honor Christi and support a great cause.