Mark Your Calendars! You're invited to…
---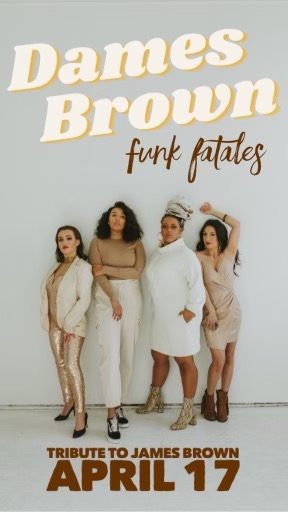 Dames Brown Dinner Show
Get ready to get groovy with a local all-female James Brown tribute band… Dames Brown!
April 17, 2021 | 7 – 10 pm
Join Voodoo Productions and Pierpont Place for a soul-quenching night of music, dance, and great food with "Dames" Brown!
Brought to you by Voodoo Productions and hosted at Pierpont Place, Salt Lake's Premier Event Venue, this unique dinner show will support local entertainment, local small business, and local charities, all while giving you an opportunity to safely enjoy a night out to celebrate!
Reserve your "exclusive and all-inclusive" lounge to eat, drink, and dance to the amazing entertainment provided by our local performers, a funky and all-female James Brown tribute band… the "Dames" Brown!
While you enjoy top-shelf drinks and a delicious 4-course dinner brought to you by your personal server, you'll find yourself singing along to Dames Brown's groovy tunes…
"Whoa! I feel good, I knew that I would, now…" 🎵🕺
---
Past Concerts and Events at Pierpont Place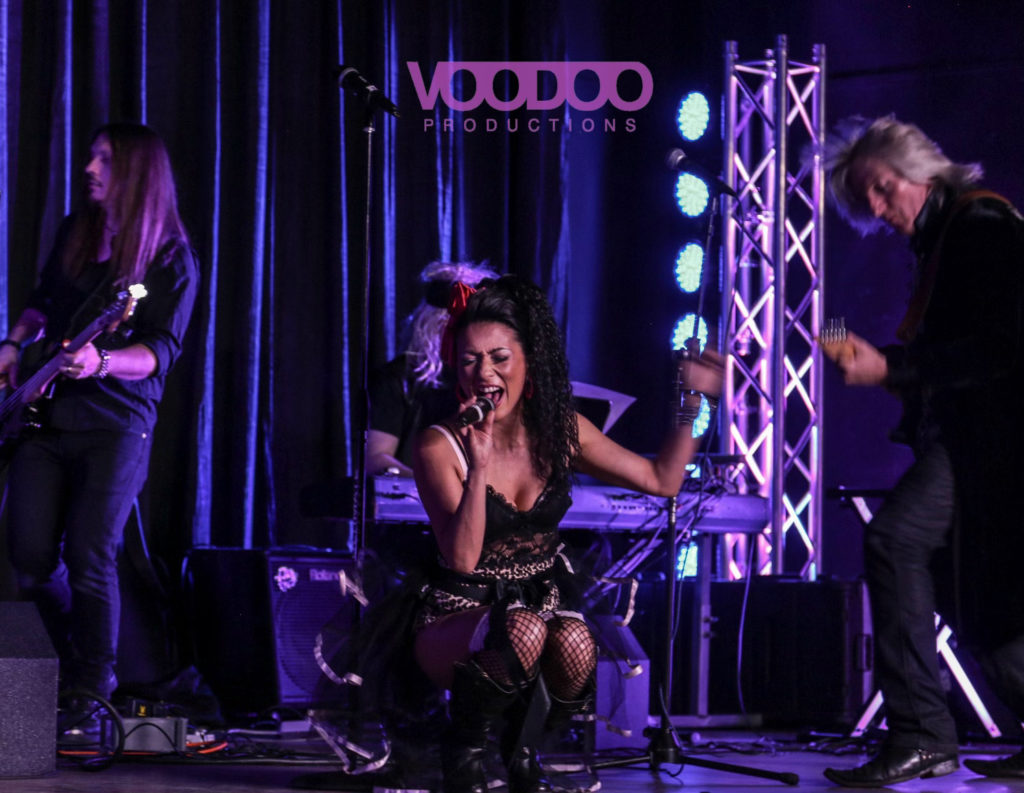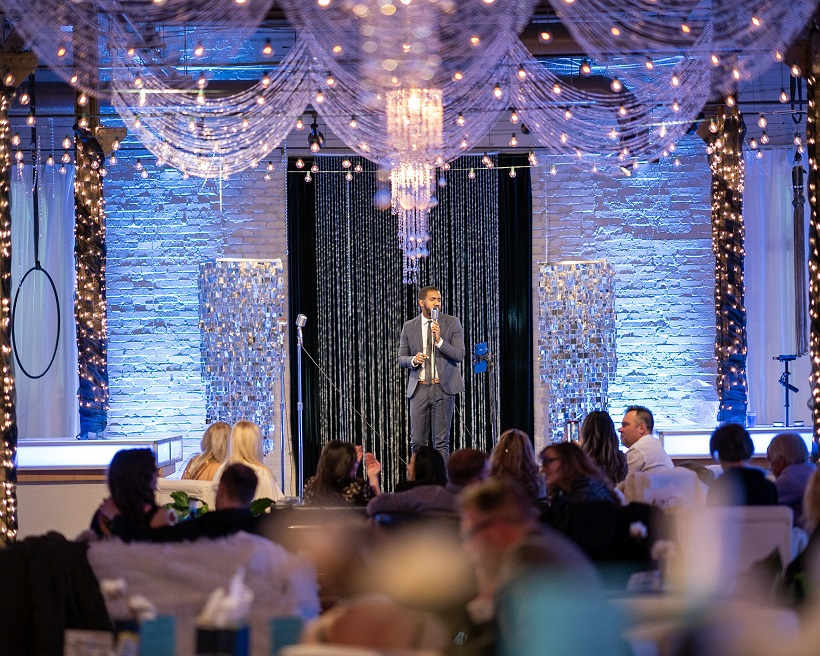 ---
COVID-19 Safety Guidelines and Event Rules for ALL EVENTS:
If you are not feeling well, have had symptoms within 2 weeks, or have been in contact with anyone diagnosed with COVID-19, please stay home. You may transfer your ticket at no additional cost.
We will provide assigned check-in times for all groups. Each group will have different check in times to keep a safe social distance. You will need to be on time. Groups must all be together and checked in together to enter the venue.
A questionnaire will be required at check in, and temperatures will be taken before entering the venue. Masks will need to be worn into and leaving the venue, and when walking to and from the restrooms.
Guests should remain in their VIP lounge at all times during the concert, except for using the restroom. Guests are not permitted to approach within 6 feet of the band or other VIP lounges.
Must be 21 or over. IDs will be required for wrist bands to drink alcohol.
Pierpont Place is a non-smoking venue. To smoke, guests must go outside and will be required to wear a mask to and from the lounge and smoking area.