WE CARE: Join us in support of the Christi Anderson Rack Pack Foundation
We have supported this worthy cause since the beginning. We provided event services for their first fundraiser in 2012 and have hosted all since, at Pierpont Place.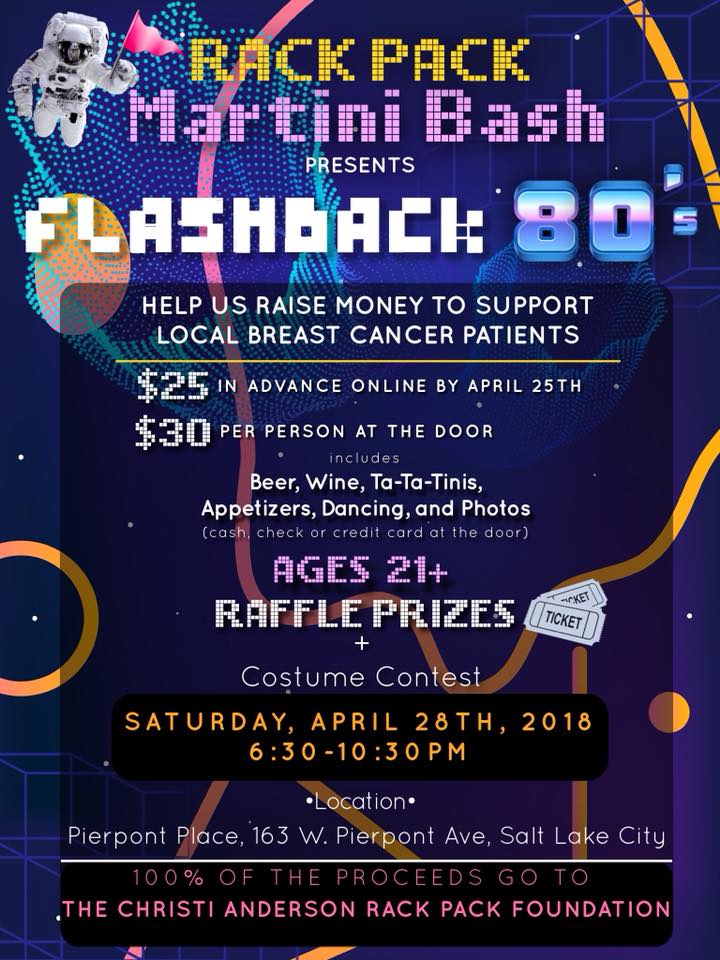 MISSION:  To make sure no one has to go through Breast Cancer treatment alone.
The Christi Anderson Rack Pack Foundation provides "LoveHandles" care bags for anyone currently undergoing therapies for breast cancer. These darling tote bags are full of comfort items, toiletries, jewelry, wristbands, things to do during chemo, uplifting thoughts, snacks and much more. To sponsor a bag, purchase a pair of Rack Pack Foundation earrings, wristbands, or make a cash donation, please visit our website www.RackPackFoundation.com. We are a 501(c)(3) nonprofit foundation and all donations go directly to the personal support of breast cancer patients.
The 1st annual fundraiser was at the 15th street Gallery in April of 2012. Premier Event Services did the food, bar, decor, tables, centerpieces and service for the launching event with approx 75 guests in attendance.  They immediately out grew the charming space and naturally moved to Pierpont Place.
This year, April 28th, we will be celebrating the 7th annual fundraiser in Christi's honor together once again.  This event is one of my favorites and we look forward to it each year! It continues to grow and we are expecting close to 300 guests to return, and join us in the festivities. It is a DO NOT MISS event! This party is a blast, while supporting a great cause!
---
Here is a look into the fun Martini Bash over the years…
---