I DO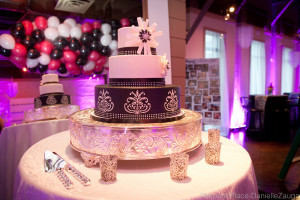 Jenny and Brian, were delighted to end the year making a promise to one another, while toasting to new promises to come. The special evening included the romantic ceremony, plated dinner and table service, dancing, a photo booth, an oxygen bar, and two cakes. Of course, the night couldn't end without a balloon drop and champagne toast.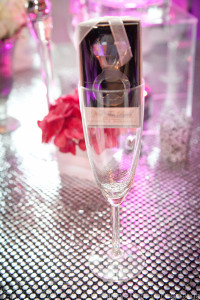 As the guests arrived to witness this special union, they entered a room sectioned off by sheer whimsical drapes and elegant floral arrangements that created the perfect atmosphere for this momentous occasion; hundreds of balloons lying in wait for the moment the New Year arrived.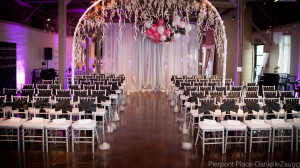 Following the heart-felt ceremony and dinner, a dancing reception with memorable toasts were made, and video montages were shown. Guests enjoyed the photo booth that captured fun moments of the night, and many experienced an oxygen bar for the first time with six fabulous flavors to be enjoyed. Not overshadowing the bridal cake, but providing a surprise moment for the couple, Janice surprised the happy couple with unique Denver Bronco designed bride & groom cakes. The evening ended with balloons falling from the ceiling and ride in horse and carriage which provided a perfect close to a perfect night.